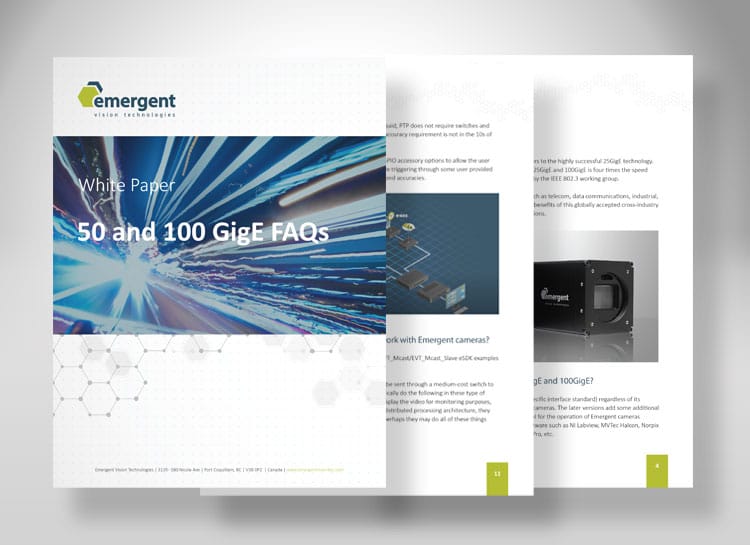 This white paper aims to answer the most commonly asked questions about 50 and 100GigE. Contents include:
Bandwidth
Cable options and maximum cable length
Cost implications
Benefits of 50GigE and 100GigE for your application
How do 50GigE and 100GigE compare with other interfaces
Multiple camera synchronization
Compatible software
Off the shelf components
Fill out the form on this page to get your free copy today.
To download your copy, please fill out the form below.