Where To Buy Our Products
You can purchase all products directly via Emergent Vision Technologies' head office in Canada or search the listing below for partners that offer Emergent Vision Technologies products in your country. If you do not see your country please contact sales and we will be happy to assist you.
EMERGENT VISION TECHNOLOGIES, INC.
3135-580 Nicola Ave, Port Coquitlam, BC , V3B 0P2, Canada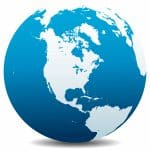 Europe, Middle East, Africa
EMERGENT VISION TECHNOLOGIES GMBH
Roemmelsweg 26, 71394 Kernen, Germany

+49 160 5775613